A soothing bath can promote relaxation and stress relief. It can also help relieve mild to moderate pain. Taking a warm bath with organic bath products, such as bath salts, a bath bomb, bar soaps and all-in-one wash, has benefits. One study conducted in 2018 shows that immersing in a warm bath for 10 minutes can positively change your mood, reduce fatigue, enhance your circulation and aid in soothing sore muscles.
Products 
Several bath products, including bath salts and bath bombs, can enhance bath time. And other products, like natural soaps, can give you that clean feeling that'll linger long after you exit the tub. 
Bar Soaps
Bar soaps have a long history of use and keep your skin nourished and clean, but it's best to choose natural soaps that don't contain harsh chemicals that can irritate or dry your skin. 
Bath Bombs
Whether you're lounging in the bath after a long week of work and just want to let your mind wander free or you're catching up on the latest book while you let your troubles melt away in the suds, bath bombs can enhance the experience. Find them in your favorite scent, and watch how they convert a so-so soak into a luxurious escape. 
Bath Salts
If you want to soothe your skin, relieve stress and decrease muscle tension, add some bath salts into your soak. These consist of minerals and sea salt that help exfoliate skin and stimulate the senses. Browse your favorite scents to boost your bathing experience. 
All-in-One Wash
An all-in-one wash allows you to add some convenience to your shower or bath. It provides moisturizing and cleansing all in one formula that you may use on your body and hair. It even has a built-in conditioner.
Why Organic Bath and Body Products?
So many products on the market, including some high-end bath and body products, consist of unnatural, potentially harmful ingredients. But, Sunset Health is different; all our products are organic and natural, allowing them to improve your skin and optimize your bath time.
Purchase bath salts, bath bombs or other skin and beauty products from Sunset Health today. You can enhance your bath time while making your skin feel silky and smooth. Plus, you're doing it with natural products that nourish your skin, reduce stress and put a smile on your face knowing you're using products with safe and effective ingredients. 
Remember that we make organic bath products for women and men, because everyone deserves to pamper themselves with a little piece of something natural.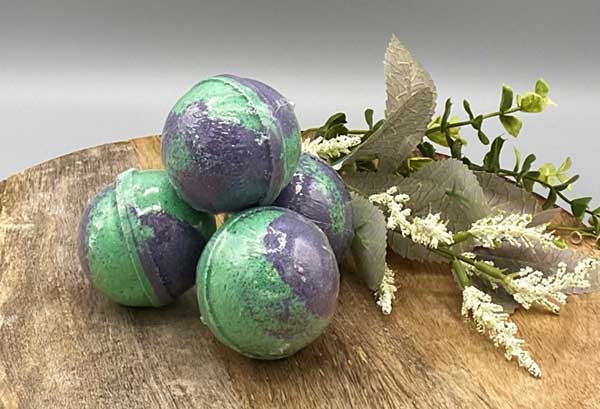 Girls Night Out – Bath Bomb
Sweet scent with floral undertones, Girls Night Out will be sure to enhance your relaxation experience. This soothing product even works well for those that have sensitive skin and will be sure to leave your skin feeling soft. Crafted in the USA by trained artisans with the highest quality ingredients to create a product that …
$5.95 — or subscribe and save 15%